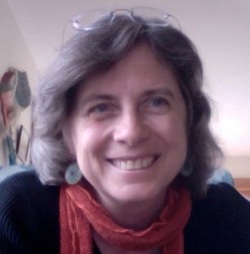 Background

Originally trained as a mathematician, I studied mathematics and philosophy at Stanford University, and went on to receive a Ph. D. in mathematics at Dartmouth College. I taught courses in math, education, women's studies and the history of science at Middlebury and Dartmouth. Drawing on interviews with women around the country, I wrote a book exploring the women and culture of mathematics, titled Women in Mathematics: The Addition of Difference.

In a parallel life, I have pursued Tai Chi Ch'uan for over 25 years. My husband and I co-founded Long Wind Tai Chi School in East Thetford, VT. Teaching Tai Chi has been an opportunity to explore the integration of mind and body through the cultivation of awareness. Tai Chi's focus on health, relaxation and harmony of mind and body provided a rich complement to my academic background.

I transitioned out of academic teaching as I became interested in the study of Somatic Psychology. Through a series of fortuitous encounters with some inspiring teachers including Caryn McHose, Hubert Goddard, and Rae Johnson I studied many aspects of Body Centered Psychology. My training includes Somatic Experiencing, Sensorimotor Psychotherapy and Somatic Psychology at the Santa Barbara Graduate Institute. I have a Master's degree in Somatic Psychology from The Chicago School. For a more detailed description of Somatic Psychology see the menu above.

In recent years I have also trained in Internal Family Systems which is a powerful complement to Somatic Psychotherapy.

I currently have a private practice in Somatic Psychotherapy in East Thetford, VT and continue to teach Tai Chi at Dartmouth and Long Wind Tai Chi. I work with both groups and individuals to find their own way of integrating mind and body.
---